Meet the Family Chiropractic Centre Team
You've probably heard the saying, "Two heads are better than one." We've taken that to heart at Family Chiropractic Centre. With multiple chiropractors and enthusiastic staff, we offer greater accessibility to suit your needs. Plus, you get the added benefit of extra brainpower – especially with difficult cases.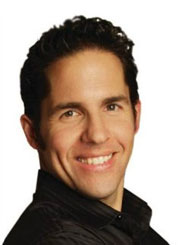 Dr. Brent Lipke
Simply put, I was a skeptic. I would never have let those 'bone crunchers' touch my spine. But after sustaining a serious injury in High School football and conventional medicine failing to help me, I was referred to a Chiropractor, Dr. Paul Meyers. When I first entered his clinic I was shocked. I had never seen such a vibrant healthy place. Most clinics I had been to were dismal, miserable places full of sick people. This place was different… Read More »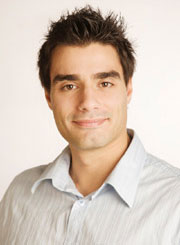 Dr. Frank Dallan
As a child, I suffered from intense migraines at least once every two weeks." Dr Frank recalls. "These migraines were so unbearable that my mother would put me to bed in a darkened room, where even the faintest light caused me great pain. My mother decided to do some research and came across some information suggesting that Chiropractic care could possibly relieve migraines. My mother was skeptical in the beginning but didn't want to rely on Tylenol or Advil as a source of relief so she decided to give Chiropractic a try… Read More »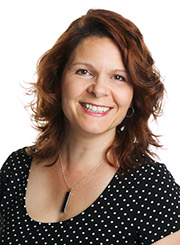 Brenda North
I have always believed in the benefits of Chiropractic and natural therapies and have been adjusted since I was 3 years old. I tried acupuncture to relieve headaches with some success and I currently see an osteopath as well as receiving reflexology treatments regularly. As a result I am now a Certified Foot Reflexologist and am able to assist others. Even with all of this I suffered from way too many headaches and had times throughout my life when the headaches lasted 2-3 months at a time…Read More »
I kept searching for relief…… Health and wellness have always been important to me and I do not like taking medications but after a terrible year in 2009 I ended up on anti-depressants, a sleep aid, and a headache suppressant. It pained me deeply to admit that I needed those medications. I wanted to get back to the 'natural' me, to help and heal myself. In 2012 my husband introduced me to Family Chiropractic Centre. Right away I knew that this Chiropractic Centre was different from any of the others that I had been to over the past 40 years. The other Chiropractors who treated me over the years were lovely people and I know they tried to help me but none of them compare to the care and education that I received at the Family Chiropractic Centre. After only a year and a half of treatment and adopting health and lifestyle changes that I learned through the education in office and at the seminars, I was off ALL my medications. I rarely have headaches now and sleep very well night after night.
I'm back on my healthy path and I know it's as a result of becoming a patient at Family Chiropractic. Health and Wellness continue to be a big part of my life so when I heard they were hiring I jumped at the chance and I'm proud to say I'm now part of the Family Chiropractic Centre family. I cannot think of a better way to give back than to teach others what I have learned and give back through their improving health. And although I have only been working here a short time I already have many great stories from patients who are happier and healthier through their experience here as well.

Meet Our Team | (519) 837-1234